About Me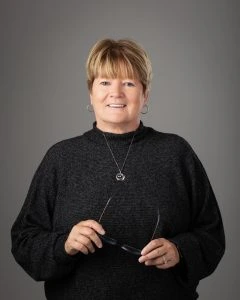 Kitty Barbee
founded Barbee Business Services in 2018.  With a degree in Business Management, she has spent her career providing clarity and vision to both for profit and non-profit organizations. She finds her greatest motivation in coaching and teaching others to perform above and beyond expectations.
She works with businesses throughout the state of Maine and has developed a vast network of business resources over the years including SCORE, SBDC, Adult Education, Cooperative Extension, banking partners, and other agencies that provide support to small businesses.
In her previous career Ms. Barbee assisted small businesses, directing a $20 million lending portfolio, while providing financial and business advising throughout the state of Maine. She has many years of experience with QuickBooks and is a QuickBooks ProAdvisor.  In addition, she is a tax preparer registered with the IRS, has passed the Federal Income Tax Course and is preparing to take the Enrolled Agent exam.
Kitty enjoys spending leisure time, traveling, reading, kayaking, and spending time with her husband Charlie, and dogs Chewy and Zoe.